2010-02-10 | American Citizen Missing in Taiwan
American Citizen Missing in Taiwan
PR-1011E | Date: 2/10/2010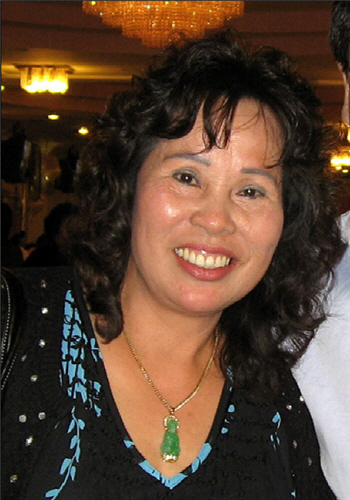 The American Institute in Taiwan (AIT) wants to alert the public to the disappearance in Taiwan of an American citizen -- Ms. Fo Duong Vuong.
Ms. Vuong, a Chinese-American, is 62 years old and 155 cm in height. She went missing in Taipei City on February 5, 2010. Ms. Vuong has early stages of Alzheimer's and takes medication for high blood pressure. She was wearing a light blue shirt and a light green vest jacket and carrying a red umbrella when she went missing. Ms. Vuong did not have any money or identification card with her.
If you have any information on the whereabouts of Ms. Vuong, please contact the Taipei City Specialized Operation Brigade at (02)2389-2650 or your local police. Attached please find a photo of Ms. Vuong.