2010-01-28 | AIT Welcomes Baseball Great Barry Larkin to Taiwan
PR-1008E | Date: 1/28/2010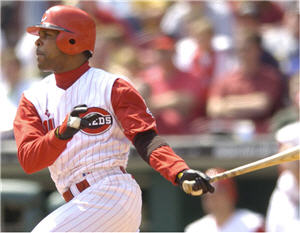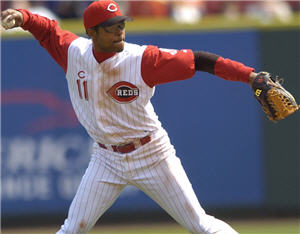 The American Institute in Taiwan welcomes Major League Baseball great Barry Larkin to Taiwan from February 1 through February 7, 2010. Mr. Larkin and former Montreal Expos pitcher Joseph Logan will visit the city of Taipei, Taipei County, Taoyuan County, Kaohsiung County, and Pingtung County during their visit. They are scheduled to conduct baseball clinics and interact with young people at schools, orphanages and social service organizations. The visit of Mr. Larkin and Mr. Logan to Taiwan is sponsored by the American Institute in Taiwan and by the U.S. Department of State's Sports Envoy program.
Thomas Hodges, the American Institute in Taiwan's Public Affairs Officer and Spokesman said of the visit, "We are honored to have Mr. Larkin and Mr. Logan come to Taiwan. Sports offer unique opportunities for cross-cultural exchange and dialogue, especially among young people. Given the high interest in baseball in Taiwan, I am certain that Mr. Larkin and Mr. Logan's visit will be both productive and memorable."
Barry Larkin played shortstop for the Cincinnati Reds from 1986 through 2004. He was a key member of the Reds' 1990 World Series championship team, and was named the National League's Most Valuable Player in 1995. Over the course of his career, Mr. Larkin earned three Gold Gloves and was named to the National League All-Star team twelve times. In 2010, in his first year of eligibility, he placed fifth in the balloting for the Baseball Hall of Fame.
For more information, please contact AIT's press office at 02-2162-2037; media@mail.ait.org.tw.