2009-10-15 | 2009 Daniel Pearl World Music Days in Taiwan
2009 Daniel Pearl World Music Days in Taiwan
PR-0951E | Date: 10/15/2009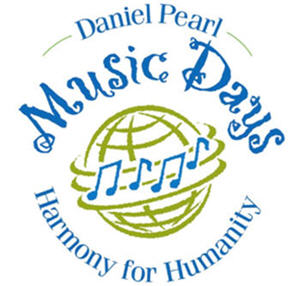 The American Institute in Taiwan (AIT) is honored to join the Taiwan Foreign Correspondents' Club (TFCC) in sponsoring the 2009 Daniel Pearl World Music Days in Taiwan.
An accomplished journalist, Daniel Pearl died tragically in 2002 at the hands of terrorists while serving as the South Asia Bureau Chief for the Wall Street Journal. To celebrate his life, Daniel's musician friends came together to launch the Daniel Pearl World Music Day in 2002, an event that has led to annual worldwide concerts in October memorializing Daniel and spreading a message of hope and humanity.
Musicians and journalists in Taipei have celebrated the event yearly since it began. This year, Todd Mack, founder of the Friends of Daniel Pearl Festival (FODfest), is visiting Taiwan with five U.S. musicians for free performances in Taipei, Taichung, Tainan and Taitung from October 16-20.
The visit marks FODfest's international debut, with a full cast of dedicated musicians and friends promoting unity and peace through music. They will perform with local musicians.
Daniel Pearl World Day of Music Events in Taiwan (Each of these events is free and open to the general public.)
Friday, October 16 - Taipei
Huashan Culture and Creative Park, Pateh Rd, Sec.1, No 1, Taipei
7:00 p.m. -midnight
Saturday, October 17 - Taichung
Taichung Jazz Festival
Jingguo Parkway, Civilian Plaza, Taichung
5:30-6:30 p.m.
Sunday, October 18 - Tainan
Tin Pan Alley
No 28, Beimen Road, Section 2
5:00-10:00 p.m.
Tuesday, October 20 - Taitung
Kasa 102 Hoping Road, Taitung
5:00-10:00 p.m.
For more information about events in Taipei, please contact AIT's Public Affairs Section (Tel: 02-2162-2037, E-mail: media@mail.ait.org.tw), or local organizer Sean Scanlan, cell 0922428070, E-mail: seanscanlan@gmail.com.
For more information about Daniel Pearl World Music Days, please visit these websites: