2009-06-26 | AIT's New Press and Media Officer Christopher R. Kavanagh
AIT's New Press and Media Officer Christopher R. Kavanagh
PR-0933E | Date: 07/09/2009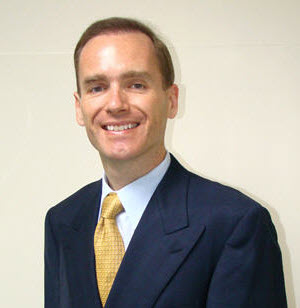 Mr. Christopher R. Kavanagh recently became the new Press and Media Officer for the American Institute in Taiwan.
Mr. Kavanagh's previous experience in East Asia includes tours as Senior Political Officer at the United States Embassy in Singapore (2004-2008), and political officer in the American Institute in Taiwan (1999-2002) and the U.S. Consulate General in Shenyang, China (1997-1999). He studied Chinese (Mandarin) from 1995-1997 in Washington and Taipei and from 2008-2009 in Taipei. He has also served in Latin America, first as a consular officer at the U.S. Embassy in Montevideo, Uruguay and later as labor officer at the U.S. Embassy Bogota, Colombia.
In the Department of State in Washington, Mr. Kavanagh was Cambodia Desk Officer in the Bureau of East Asian and Pacific Affairs from 2003-2004. He was a political-military affairs officer dealing with conventional arms exports in the Bureau of Political-Military Affairs from 1993-1995.
Mr. Kavanagh holds a B.S.F.S. from the Georgetown University School of Foreign Service. He also earned an M.B.A. from the University of Notre Dame. He speaks Spanish and Chinese (Mandarin). He is married to Julie Kavanagh, who is also a Foreign Service Officer. They have three children.