Press Release
Paul Taylor Dance Company to Perform in Taipei
PR0864E | Date: 2008-10-16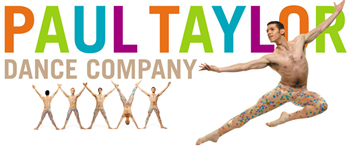 The American Institute in Taiwan (AIT) is pleased to co-sponsor the Paul Taylor Dance Company, which will perform at Novel Hall in Taipei on October 17, 18, and 19, 2008, following its performance in Chiayi on October 14.
The Paul Taylor Dance Company, one of the foremost American modern dance troupes, was founded in 1954 by Paul Taylor, a former competitive swimmer and a protege of Martha Graham. Taylor was a principal dancer in Ms. Graham's company for seven seasons before founding his own company.
The Paul Taylor Dance Company, based in New York, has performed in more than 520 cities in 62 countries. It has represented the United States at arts festivals in more than 40 countries and has toured extensively under programs sponsored by the Department of State. This will be the Company's third visit to Taiwan, after giving acclaimed performances here in 1967 and 1980.
Detailed program information can be found on Novel Hall website: http://www.novelhall.org.tw/dance/2008_NHDance_main_e.asp For more information on Paul Taylor Dance Company, please visit http://www.ptdc.org