Press Release
"Sacred Legacy" American Indian Photo Exhibit Opens at National Taiwan Museum
PR0752E | Date: 2007-09-20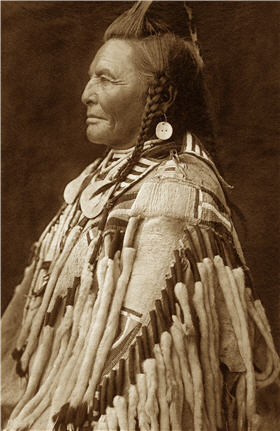 The American Institute in Taiwan (AIT) and the National Taiwan Museum are honored to co-sponsor the "Sacred Legacy" American Indian photo exhibit which opened in Taipei on September 19, 2007. The exhibit entitled "Sacred Legacy: Edward S. Curtis and the North American Indian" runs through October 21, 2007 at the National Taiwan Museum.
This photographic exhibition features 60 photographs that celebrate the history and culture of native North American Indians at the beginning of the 20th century. The exhibit illustrates the broad and extraordinary diversity among North American indigenous peoples and pays homage to the famed photographer and ethnographer Edward S. Curtis (1868-1952). Curtis' pictures are serene and hauntingly beautiful. Men and women in their daily routines, with their animals, become one with their surroundings and nature.
All are welcome and encouraged to visit this unique collection of American photographic history. The National Taiwan Museum is open to the public every Tuesday through Sunday from 10:00 a.m. to 5:00 p.m. and is located at 2, Siang-yang Road, Taipei.
The exhibit will tour Taiwan for four months traveling to Taichung's National Museum of Natural Science (October 27 - November 25), Taitung's National Museum of Prehistory ( November 30 - December 30) and Kaohsiung's Museum of History (January 5 - 25, 2008).
For more information on this exhibit as well as an on-line virtual exhibit, please visit the AIT website: www.ait.org.tw
Members of the media interested in publishing samples of the exhibit can download high-resolution photos at the following website:
www.ait.org.tw/sacredlegacyphotos